Make Sure Your Brand Is Seen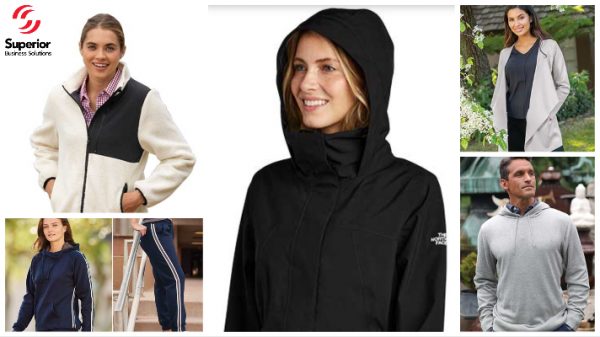 Promotional apparel is a great way to grow your brand. As your customers wear your branded gear they will help spread your message while also endorsing your brand.
This endorsement can be incredibly effective.
But for promotional apparel to work, you need to select the right gear. Your customers will only wear items that are comfortable and stylish, so it's important to choose wisely.
Tim English, VP of Superior Business Solutions, recently covered promotional apparel trends for 2021.
Find out what's trending and how you can put these items to work promoting your business.
Be Bold
Experts predict bright colors, patterns, and textures will be popular for promotional clothing in 2021.
It's important to stick to your corporate colors and select something that aligns with your brand, but don't be afraid to make some bold selections.
Work From Home Casual
People always tend to gravitate to comfortable clothing as is evident from the long-term athleisure trend.
Since working from home does not appear to be going away anytime soon, there is an increased demand for comfortable, but still stylish, athletic wear.
Stick with the Classics
Some items of apparel are considered classic for a reason. While things are not as uncertain now as they were throughout most of 2020, people like the consistency and comfort provided by classics.
Items that are comfortable and classic are sure to become favorites which means they will get lots of wear.
Play Dress Up
It's anticipated that sooner or later most people will be able to return to working in an office or socialize in public settings. When this happens, people may want to dress up a bit. The trend will not be formalwear, but rather, something more put together than the very casual work-from-home look many people sport.
However, comfort still matters.
This can mean button-down shirts or more upscale tees.
Clothing With Function
Some materials can provide added benefits for the wearer, such as breathability, UV protection, high-visibility trim, moisture wicking, as well as antibacterial and antimicrobial properties.
These extra features can add more function to the clothing and make it more desirable.
Cozy and Warm
Outwear has always been popular, but with more people spending time outdoors, either to exercise or socialize, jackets and coats have become even more in demand.
Be True to Your Brand
You can select and design a great article of promotional apparel, but it will only be effective if it makes sense for your brand and appeals to your customers.
It's important to choose something that ticks all of these boxes.
Superior Option
Superior is a smart choice if you need help promoting your business.
They have been helping clients improve efficiency since 1924 and they have lots of knowledge and ideas to do the same for you.
Check out Tim's post to learn more about promotional apparel trends and reach out to learn how to put these trends to work for your brand!