WFH Hack Makes Recycling Easy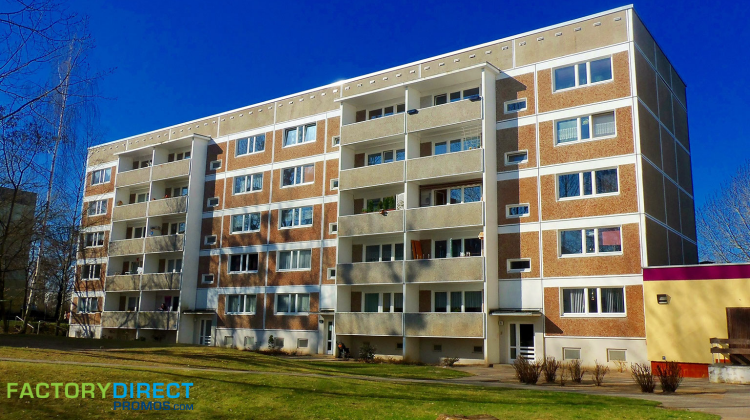 Recycling in apartments and multi-family dwellings has always been a challenge. Now as more people than ever before are working from home, that challenge has only intensified.
Working from home, at least in some capacity, is here to stay for many members of the workforce.
More time at home means more waste generated at home which also means more stress on apartment recycling programs.
Our daughter brand, Factory Direct Promos, recently explained how easy it can be to increase multi-family recycling rates so the waste problem can be properly handled.
The Recycling Problem
Recycling programs in multi-family dwellings typically struggle because it is difficult for the people who call these buildings home to recycle. The bulky bins that work so well in single-family home recycling programs fail to reach the same level of participation and success.
Most apartment-style buildings have a large bin or dumpster that serves as a collection point for recyclable items, but it falls to the tenants to collect and carry items to this community bin.
WIthout an easy way to collect and carry items, most people are more inclined to toss items in the trash.
Increasing the amount of waste headed to landfills not only contributes to the problem of landfills reaching capacity sooner but valuable materials that still have some use and function left are then lost to the manufacturing industry.
Easy Solution
Reusable recycling bags are an easy solution that address all of the obstacles present in apartment recycling programs. These reusable bags are made from water-resistant fabric, so any spills or residue from food containers is contained (and the bags wipe down for easy cleaning as necessary).
The bags also provide an easy way to round up items for recycling. Tenets can toss empty bottles, cans, broken-down cardboard boxes, and more into the bag, and when the bag is full, it can easily be carried to the collection point.
Dual handles can slip over a shoulder for hands-free carrying. A handle on the bottom makes it simple to turn the bag upside down and empty the contents.
Powerful Tool
Reusable recycling bags were designed with convenience in mind, but perhaps one of the handiest features is the ability to customize the bag with custom printing.
All exterior surfaces, including the bottom, accept full-color printing, so the bags can be transformed into educational tools that aid in recycling. Print instructions and explain what items can be recycled right on the bag, so when people have questions, they can find the answers.
Create Your Own Solution
Working from home began out of necessity, but it has provided a variety of benefits for both businesses and employees.
One area that has not benefited from the WFH trend, is recycling programs in apartments and MFD. Reusable recycling bags have proven to be a very effective tool at increasing MFD recycling rates.
As our daughter brand, Factory Direct Promos explains, these bags work because they are easy. It's also very easy to customize these bags so you can start making a difference right away.