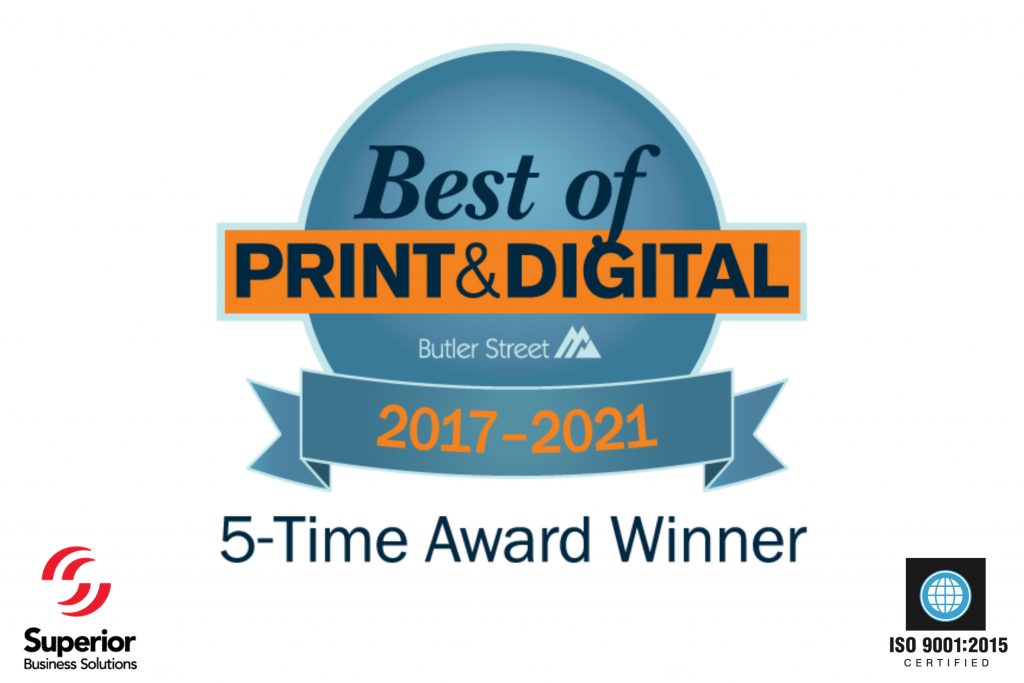 Grateful to Our Team and Appreciative of Our Customers!
Winning an award is always exciting, but the Best of Print & Digital award is especially meaningful for everyone in the Superior Business Solutions family.
Our founding brand recently received this honor for the fifth consecutive time, making this win a testament to the hard work and dedication put in by all of our team members.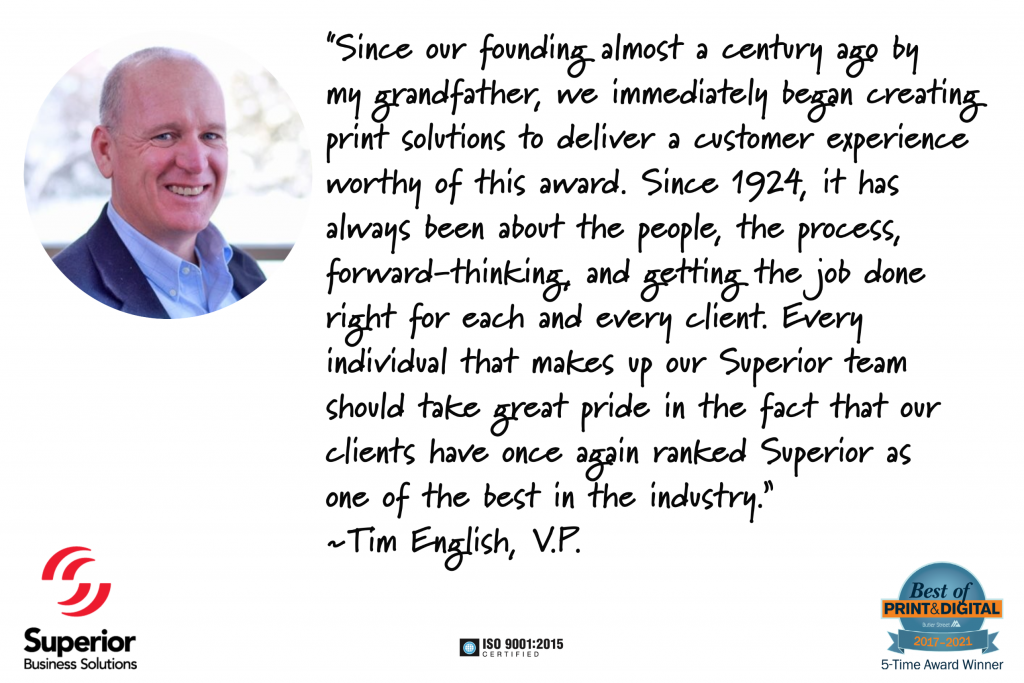 Tim English, VP at Superior Business Solutions recently wrote about this achievement and I wanted to take this time to highlight his kind words while also adding my own.
Customer Support
The Best of Print and Digital award is based solely on client feedback that is collected by Butler Street Research. That is part of what makes this award so meaningful – our founding brand's customers weigh in with their firsthand knowledge.
It is humbling to know that our founding brand's customers think so highly of us and appreciate the effort and solutions we create for them.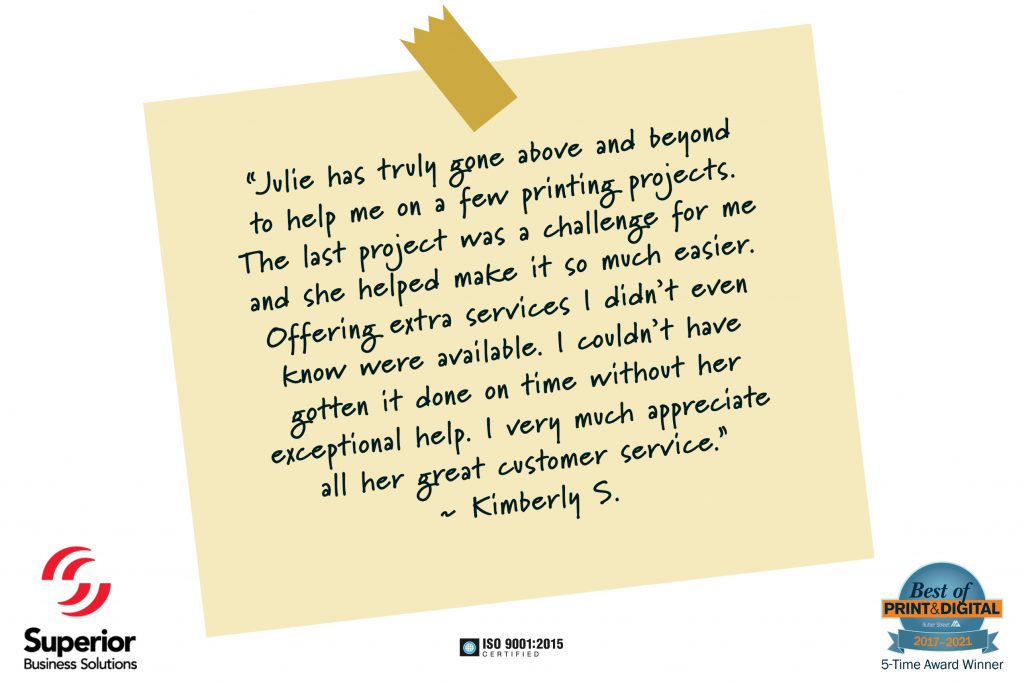 Our founding brand winning this year is particularly significant because it was such a crazy and challenging year.
To know that not only did our team deliver, but our customers put such trust and faith into our team while they were faced with incredible and unprecedented challenges is very significant.
All of the testimonials collected by Butler Street Research are meaningful and we appreciate them, but some of the statements that really stood out include:
"Always quick response to our needs and quick turn-a-round of products." ~ Jack S.
"They are reliable and provide lots of great options and ideas for promotional products." ~ Rosie H.
"Customer service x 10." ~ Anthony P.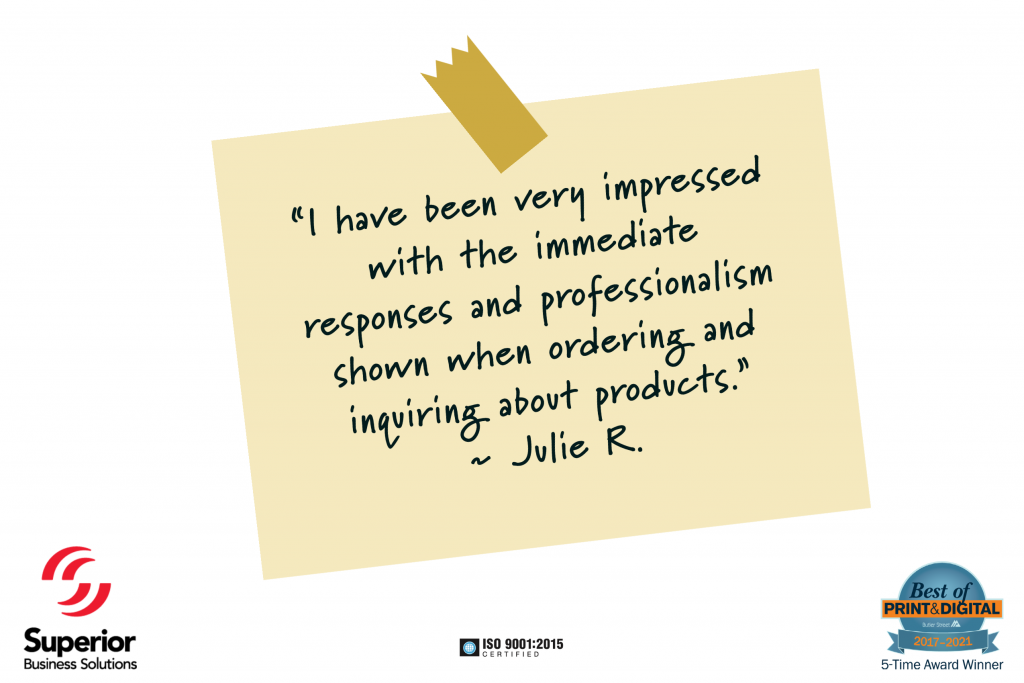 Long Tradition of Quality
This year marks the winning of our founding brand's fifth, consecutive Best of Print & Digital Award and is once again confirmation that there is a quantifiable difference when clients work with Superior.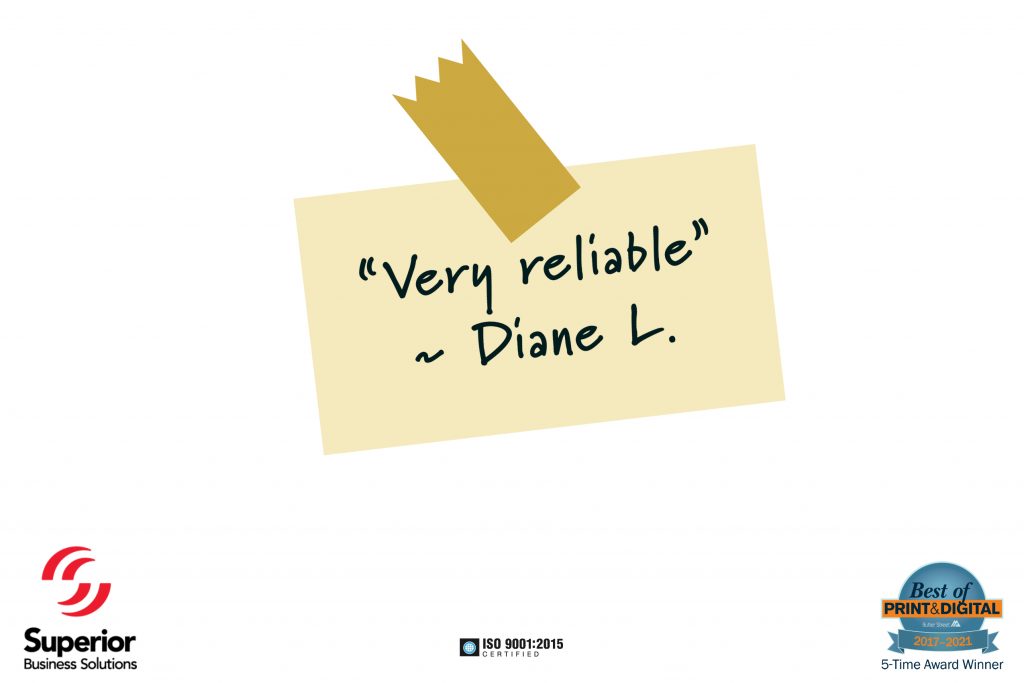 I'm thankful to our customers and proud of our Superior team.
Superior has a long tradition of identifying with customer's needs and acting in their best interests to maximize their bottom line by increasing sales, reducing overall costs, and delivering results where other organizations can't.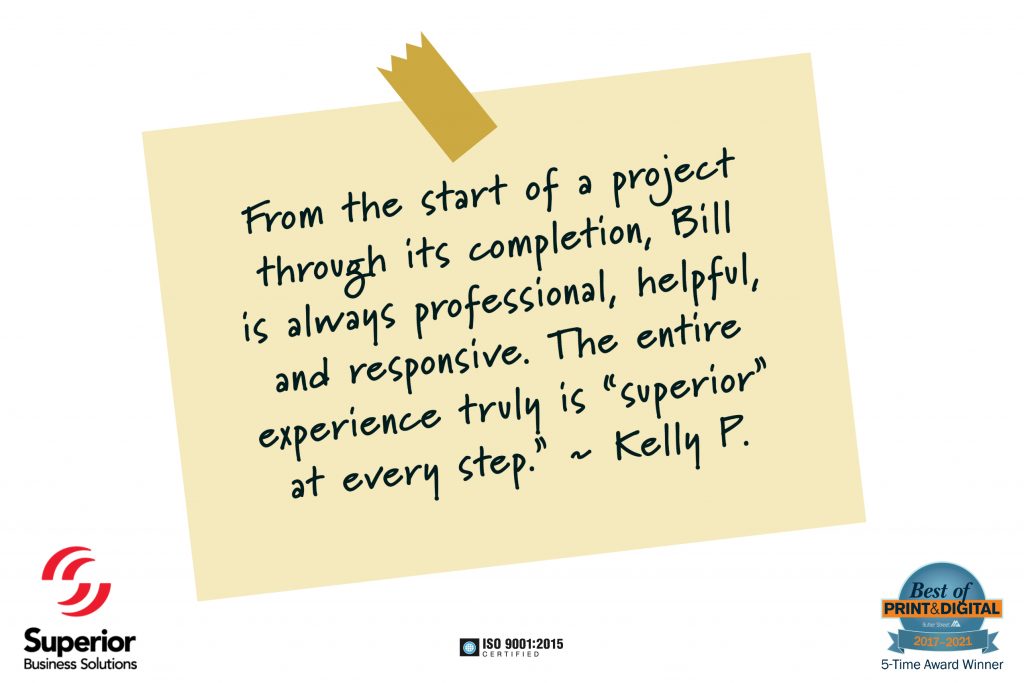 Our customers' responses to this independent survey tell the story of their loyalty and satisfaction with our work and are a testament to our commitment to them.
Congratulations to the entire Superior team on this recognition of their continued commitment to our client's best interests.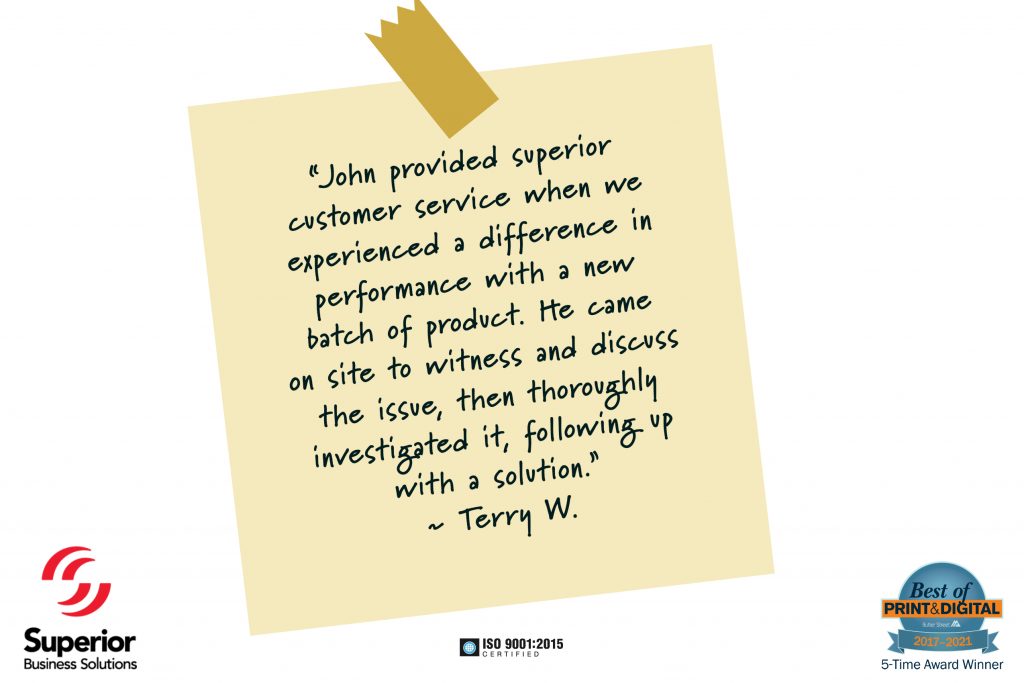 Moving Forward
Awards provide an opportunity to look back on accomplishments with pride. I am proud of our team and their hard work. I am proud that we are able to help our clients and better position them to succeed.
Winning this award is certainly an honor, and doing so during this past year is a tremendous accomplishment.
I am also excited to see how we as a team can continue to build on this success. A new year presents a new opportunity to better serve our customers and find new and creative solutions that will help them continue to succeed.
Contact our founding brand, Superior Business Solutions, to find out how they can help you increase sales and reduce costs.