Why Ordering Now Makes Sense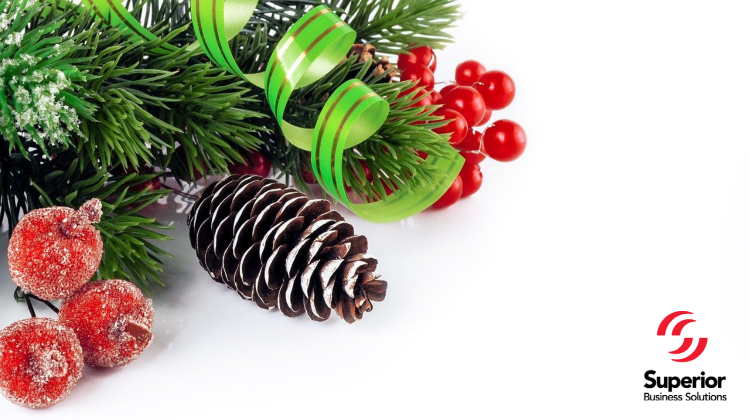 Planning ahead is a necessary part of business. While planning for the holidays now may seem crazy, it can actually be in your best interest to take care of your corporate holiday shopping early this year.
Tim English, VP at Superior Business Solutions, recently outlined why you need to order holiday promotional items early to ensure your business doesn't miss out this holiday season.
He makes some excellent points that will inspire you to get a head start.
Promotional Holiday Gifts
Holiday gifts are a great way to let your customers, vendors, and other important contacts know you value and appreciate them.
Selecting reusable items as your corporate holiday gift and customizing those items with your branding information allows the gifts to serve as reminders of your brand.
Promotional holiday gifts will continue to serve your customers and promote your brand well after the holidays are over.
Limited Resources
Supply chain setbacks and worker shortages have been huge issues and have impacted just about every business over the past year. Industry experts anticipate these problems are not going away anytime soon.
Suppliers across various industries are still facing issues. Is your business one of them?
Waiting to order may mean choice materials, or any materials for that matter, are no longer available. Staff issues for manufacturers and carriers are also very real concerns. The holidays are typically busy, and limited staff will only cause further delays.
The combination of material and staff shortages has the potential to cause massive delays that can impact orders placed leading up to the holiday season.
Finding the Right Partner
Planning ahead is key to ensuring you have the items you need, but finding the right partner is also important. You need a promotional product supplier who can deliver. Superior Business Solutions has a proven record and they are that partner.
Superior provides transparency and insight that can be invaluable. Alerting customers to possible issues and pitfalls shows that the work they do revolves around providing the best service possible for each and every customer.
Superior is willing and able to guide their customers through whatever situation arises.
Anticipating what lies ahead is helpful, but having the resources to carry through with a plan is also incredibly important. Superior has a vast network of vendors who specialize in a variety of fields. They can draw on different individuals, vendors, and skillsets to make sure your business is taken care of.
Getting In The Holiday Spirit
Taking care of your holiday shopping now will ensure you have the custom promotional items you need when you need them.
Ordering now also eliminates the risk and ensures future shortages and delays will not be a problem.
Superior Business Solutions holds ISO certification and has been awarded the Best of Print and Digital awards for five straight years. This means they are very well positioned to guide you through all of your promotional marketing needs for this coming holiday season and beyond.
If you haven't yet worked with our founding brand, what are out waiting for? Check out Tim's latest post and reach out to Superior to ensure timely delivery of your holiday corporate gifts.