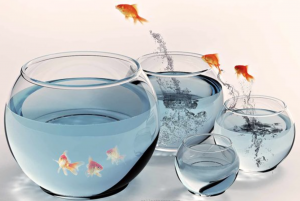 Does Your Brand Need Rebranding or Repositioning?
Did you know that one of our brands, Proteus B2B, Marketing is one of the best B2B marketing firms in the country? On the Proteus B2B Marketing site, they break down the differences between rebranding and repositioning because while these two concepts may seem like the same thing, they are really very different. Understanding these differences allows you to identify what your company needs and to do what is in the best interest for your brand because knowing the difference is often the difference between success and failure.
The Ins and Outs of Rebranding
Rebranding is simply reinventing your brand. This can mean updating your logo, fonts or freshening up your corporate colors. These are changes that need to be incorporated into the look and feel of your website, marketing printouts like catalogs, brochures and business cards, order forms, packaging and more. When you undertake a rebranding project you are changing the image your brand projects. If your branding is beginning to look dated, there is certainly value in rebranding. If you want to change the direction you are taking your business, updating the branding can be a good way to visually indicate this change.
How Repositioning Impacts Your Brand
Things can get tricky because sometimes repositioning can include rebranding. Repositioning involves identifying which markets you want to reach and taking the necessary steps to get your brand in front of those markets. This can be done by outreach programs via social media or even taking out advertisements in different industry magazines.
If your goal is to reposition your brand and rebranding will be part of the process, it is key to not involve a designer and start the rebranding process until you have clearly identified who you want to reach. Knowing your target audience will allow you to create a tailor-made branding scheme that will appeal to this group and get your brand noticed. Repositioning goes deeper and involves strategy. You need to identify your end goal and from there work backward to figure out how to get there. Consider what steps need to be taken and how each decision and action influence the next decision and action.
Where to Go From Here?
Do you think your brand could benefit from rebranding or repositioning but are you not sure which process is the right fit? Get in touch with Proteus Marketing HERE, and they can help you determine the method that is the best fit for your company based on where you are today and where you want to be in the future.