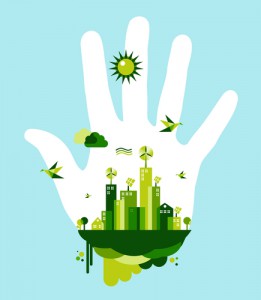 Looking for the Greenest Cities in the USA?
What cities do you think are the top green cities in the United States? Our daughter brand, Factory Direct Promos, is working to answer this question. In order to determine the greenest cities, you have to determine what makes a city green. For the purpose of this project, Factory Direct Promos is evaluating cities that have implemented single-use plastic bag bans or fees.
Disposable plastic bags have a major environmental impact. Taking steps to reduce this impact can reduce further damage and have a very positive impact. Factory Direct Promos wants to recognize the hard work that goes into implementing such measures and the positive environmental impact these changes create:
Reducing litter
Protecting wildlife and marine life
Protecting our food supply
Reducing their carbon footprint
Protecting our waterways
Protecting our non-renewable resources
Why Should a City Become Green?
Single-use plastic bags are made from non-renewable resources. Reducing or even eliminating plastic bags conserves resources which can be better used for other purposes. The second significant benefit of regulating single-use plastic bags is the reduction of litter. A lot of single-use plastic bags end up as litter. Discarded bags can harm wildlife and their habitats. This disruption can impact the food chain and have a staggering ripple effect. Reducing plastic bags also reduces litter and all of the harmful ramifications.
Is Your City on the List?
Check out their  list of the green cities. Factory Direct Promos is actively working with these cities and asking them to add a badge to their websites to bring attention to their green efforts. If you represent any of these cities, or if you would like to show some hometown pride, feel free to copy and paste the code to your site. If you know of any cities that you think deserve to be on the list get in touch with Factory Direct Promos to let them know!