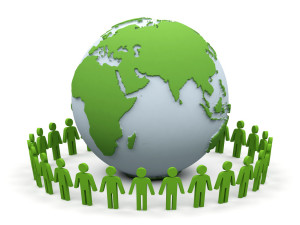 What Are The Top CSR Blogs? We Are Happy You Asked
There are so many ways to put Corporate Social Responsibility (CSR) to work for your company. Essentially, CSR is a method of practicing business that incorporates self-regulation either in the form of compliance with established standards or simply embracing social good.
Since there is not a one-size-fits-all approach to CSR, you need to tailor a plan that works for your company and speaks to your employees and staff, while also aligning with your core beliefs and drawing on any other issues that are important to your company.  Keeping up with the latest in CSR is a must when implementing your plan so knowing where to go to get the information you need on is important.
Here's Where to Get The Info You Need on CSR
At Factory Direct Promos, our CMO decided to do some research and delve into some of the really great sites and blogs dedicated to CSR. She put together a list of the top 10 CSR blogs and I think what makes those top CSR sites so informative to read through, is the vast experiences of the bloggers and contributors in the CSR community and the varied perspectives they offer.  See if you don't agree.
To learn more and read the full list head over to Factory Direct Promos by clicking HERE.
Meet Factory Direct Promos
If you found this post of interest to you then you might want to visit our Eco-Life brand called Factory Direct Promos. At Factory Direct Promos (FDP) we offer fully customizable, eco-friendly promotional products in quantities of 250 to the millions like reusable bags, reusable water bottles, and other eco-friendly items to promote your brand in a more sustainable way. And while you are on the FDP site, be sure to check out their Interactive Plastic Bag Ban Map that highlights the worldwide single –use bag ban movement. Are you ready to #goreusablenow with us?