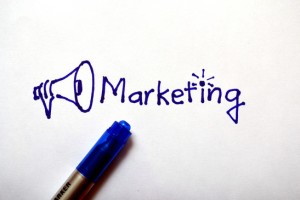 In Marketing? Here Are 10 Top Blogs You Should Be Reading
There are so many blogs out there that cover just about any topic imaginable, and a lot of these blogs focus on marketing. Reading blogs can give you real time and insightful information and ideas.
Tim English, my brother and V.P. at Superior Business Solutions along with our CMO, put together a list of the top 10 marketing blogs you should be reading.
Learn From the Experiences of Others
Reading blogs can help you grow your brand and teach you how to use tools you may not have known were available. From learning how to develop a presence to personal branding tips, to the most and sometime least effective way to utilize social media you can discover all of this and more by checking out different marketing blogs.
You can check out Tim's post on The Top 10 Marketing Blogs You Should Be Reading to get the list with links and full information on each blog, but I have put together a list of the blogs below.
Top 10 Marketing Blogs You Should Be Reading
Straight Talk, by Ted Rubin
Scott Monty
Social Media Examiner
Mari Smith
MarketingProfs
Marketing Land
Fast Company
Adweek/Social Times
Hubspot/Marketing
Ad Age
Who Do You Read?
We strongly recommend you visit these blogs to see what they are about. And you can find all of the links to these great blogs on Tim's post on The Top 10 Marketing Blogs You Should Be Reading. You should also stick around when you are there and check out some of his other posts. He offers valuable insights and tips on print supply chain and promotional product management as well as his perspective on finding a work-family life balance.
Whether you are just starting out in marketing or are a seasoned pro, you can always learn something or get a new perspective that will help you reach your marketing or advertising goals. This list is a good start, but it is by no means complete.  There are a lot of really great marketing blogs out there. Do you have a favorite marketing blog that you didn't see here? Let me know in the comments! I would love to check it out to see what I can learn.