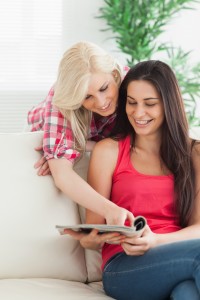 5 Ways to Add Print To Your Content Marketing Mix for Success
Marketing is about building relationships and informing customers and potential customers about your brand. The ultimate goal is to convert these relationships into sales. How you build these relationships is no simple task. Creating this rapport requires a lot of outreach and constant work; but it isn't as simple as just reaching out. How you touch base with your customers matters.
In a recent post for our founding brand Superior Business Solutions, my brother and company VP, Tim English, explains why print needs to be a part of your content marketing mix.
5 Reasons Print Works in Content Marketing
Print Breaks Through The Noise
Print Has Substance
Print Helps You Hang On to Your Customers
Print Prospers in The Digital Disconnect
Print Is Alive – and Livelier Than Ever
For the full story on how to add print to your content marketing, read Tim's entire post,"5 Reasons Print Needs to Be Part of Your Content Marketing Mix".