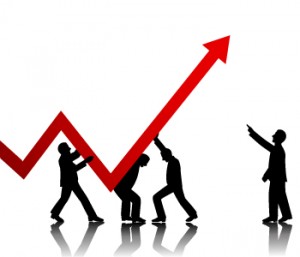 Increase Your Productivity and Save Money With These Top Apps for Android and iPhone
Everyone is always looking for ways to save time and money. Whether you have an iPhone or an Android device, both are powerful tools that with the right apps, give you the ability to increase productivity while helping your bottom line. In two recent posts Tim English, my brother and VP of Superior Business Solutions, outlines some of the best productivity and money saving apps for iPhone and Android as part of their #MindfulTech series.
Gas Buddy. This particular app which is available for both iPhone and Android collects real-time user submitted data and tracks gas prices in a given area. By enabling your phone's GPS this app can alert you to the prices at the gas stationers nearest to you, or the prices at your favorite gas stations. Utilizing this app ensures you will be able to compare shop and lock in the best price in your area.
Through templates and intuitive instructions you can design a functional and engaging website directly from your iPhone. There are times when going through the development process and building a website is absolutely necessary, but if you want to create a blog or open an online store and you need a quick, easy and effective solution Weebly is what you need.
Get an accurate picture of your finances with Mint. This Android app lets you link all of your financial accounts, from savings, retirement, credit cards and more. Once everything is connected you will have a clear view of your finances, and the app will makes it easy to set goals and make responsible and informed decisions.
Sometimes the best way to be productive is to focus on the task at hand. Oftentimes, focusing means putting down your phone, and the Android app Forest, can help encourage you to use your phone less. When you start this app up a seed is planted, and if you set your phone down and do not use it, i.e. do not play games, mindlessly check the weather, watch cat videos on YouTube, or do anything else that draws away from your productivity, that seed will grow into a tree. If you use your phone the tree will regress into a twig. After 30 minutes on inactivity the tree will reach maturity and you will have spent a solid chunk of time being productive.
For you Android users you can download If by IFTTT, while for you iPhone folks there is IFTTT's "DO" button. IFTTT, which stands for If This, Then That, allows you to schedule a series of actions based on a single event. For example, when your clock hits 6 AM you can have the day's weather forecast sent you your calendar. When you leave a hotspot area this app can send you a reminder to turn off Wi-Fi in order to conserve battery life. This app is really customizable and by sending you reminders you won't have to remember the details, because this app will do it for you, increasing your productivity and saving you time.
What Did We Miss?
There are a lot of great apps out there that can help you do just about anything, but these picks will help you streamline your work process and save money. Check out Tim's posts to get the full listing for both Android and iPhone apps. Do you use an app that saves you time and money?  Let us know about it in the comments!