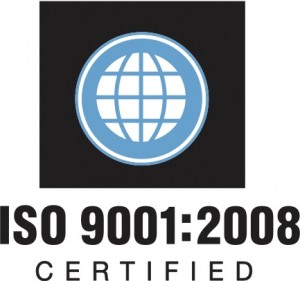 Superior Business Solutions Earns ISO 9001:2008 Certification, Bringing Another Level of Confidence and Assurance to Clients
I am pleased to announce that after rigorous auditing, our founding brand Superior Business Solutions, has earned ISO 9001:2008 accreditation. Already a leader and innovator in the process of print and promotional product supply chain management and technology, this ISO 9001:2008 certification provides their clients with another level of confidence in partnerships.
What This Confidence Level Means to Superior Clients
1. They experience a high level of demonstrated, consistent and proven service and product quality
2. Enhanced customer satisfaction through the effective application of systems assuring conformity to customer and applicable statutory and regulatory requirements.
3. Quality on projects is constantly measured with processes for continual improvement.
Superior Business Solutions was founded by my grandfather over 90 years ago on the idea of offering business solutions that increase efficiencies in the work place. In receiving ISO 9001:2008 accreditation, that tradition continues into 2015 and beyond benefitting both the company and their clients.
In taking this step and achieving this goal for ISO 9001:2008 accreditation, the Superior Business Solutions' tradition of excellence in offering business solutions, the best customer service you will find anywhere, as well as the best systems, technologies and products for our client's benefit have been documented and proven.
Talk to our clients though and you will see, our commitment to quality management is nothing new. It is ingrained in each of our employees and is demonstrated in the high level of satisfaction our clients experience, and that we all strive for, each and every single day.
Want To Know More?
Superior Business Solutions, part of the SBS Brands' family of companies, is an industry leader in providing print and promotional management and procurement based in Kalamazoo, Michigan. Superior Business Solutions integrates and consolidates print and promotional product procurement. Their holistic supply chain management solutions align and automate the process from design, planning and procurement to production, printing and fulfillment—for a single department, for multiple business units or enterprise-wide.
They bring virtually endless ideas along with end-to-end unified, centralized supply chain management services to leverage your buying power and optimize spend. Learn more about their SCM Process HERE.