Commodity Management of Print and Promo Is More than the Products; It's the Process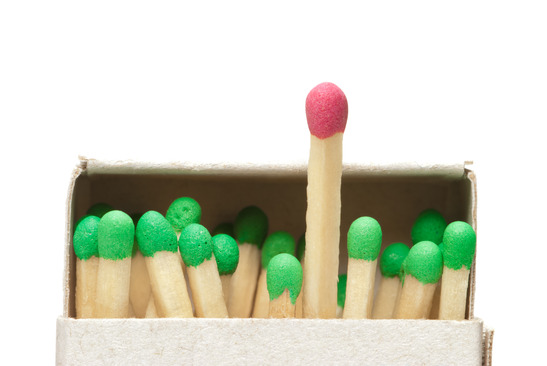 Commodity management of your print and streamlined purchasing of your promotional products might sound overwhelming to deal with, but it can actually be a simple process to implement. At Superior Business Solutions, we offer a full line of products and services to manage all your promotion and print that are required to support your operations. We use the most advanced technologies to not only enhance the buyer's experience, but also to offer permissions and controls to ensure adherence to our customer's corporate standards and program guidelines.
We want to make print and promotional product management easier for you and your business by developing a systematic approach designed to save you time and money, which is why we also focus heavily on fine-tuning the management process. Combining our Corporate Kiosk technologies along with our Promoplace, provides streamlined commodity management of your print and promotional programs and products, and it will save you time and money. These are processes that work.
Corporate Kiosk Technologies
The fully customizable Corporate Kiosk solution is more than a website to place an order for print or promotional products. It actually tracks inventory and provides approved re-order points. It communicates with the buyer, the location, plant or distribution center and our customer service department simultaneously. You can program the look, functionality, and a personalized experience for each buyer when needed, making the process smooth and professional.
Simple, One-Stop Shopping for All Your Promo Products
Promoplace is where we do the shopping for you. Or you can do it yourself. It's still simpler. There are buyers that want to look for themselves, which completely fine. We simplify the experience of finding the perfect promotional products as much as possible to save you time and money. That's technology and process working seamlessly together.
Promoplace is a one-stop e-site for absolutely everything promotional. It has over 750,000 promotional products, gear, and apparel. The user can filter their search by product, price, brand name, etc., and we help you create your own product groups or categories. You don't need to go anywhere else. It really is that easy.
This Is What Makes Superior Business Solutions Different
When it comes to program management of promotional products, we're specialists. We use experience and technology as management tools to support our client's promotional management programs and to allow you the opportunity to determine how they would fit within your organization.
We have been in business for over 90 years and have a vast network of over 2,000 print distributors. So when I say we have the best price and product around, I mean it. And don't forget that your processes with Corporate Kiosk Technology and Promoplace will be streamlined and much more cost effective already.
Get ready to make commodity management nightmares a thing of the past! If you have questions, or would just like to chat more about this, please feel free to contact us!