Staying Safe First and Foremost
As COVID-19 continues to change the business landscape across the country and world, I am writing to share our commitment to our customers and staff, as well as our partners. The safety of our community and all of our colleagues near and far is our primary concern.
While following the appropriate guidance, we remain fully operational and will continue delivering on the commitments we've made. We're focused on doing our part to get through this crisis together. We've made appropriate adjustments where necessary in the interest of the health and safety of our employees and community.
Business (Mostly) As Usual
All of our offices across the U.S have been set up, for a long time, so every team member can work remotely. We have tested this multiple times over the years with hurricanes, snowstorms, etc. It's a seamless shift and we can continue to offer the highest level of customer service.
We have canceled all non-essential travel and in-person contact.
Our (overseas) manufacturing operations are in full production and we're able to continue delivering products to our customers with no interruption in the supply chain. We will continue to deliver nationwide unless otherwise directed by a customer or a government agency.
We're Here to Help
Please know that we're here to assist at any time and we have many resources to ensure our customers can get what they need on time. As always, thank you for your support and commitment as we work through these challenging times together.
Please feel free to reach out to us at SBS Brands, or any of our brands (Proteus B2B Marketing, Superior Business Solutions, Thynk Direct, Corporate Kiosk, and Factory Direct Promos) for the help you need during this crisis to keep your business running.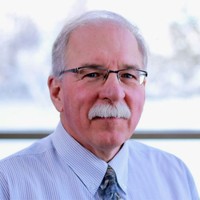 Bill English, CEO, SBS Brands