Guest Post by Janice Maher, Superior Marketing Specialist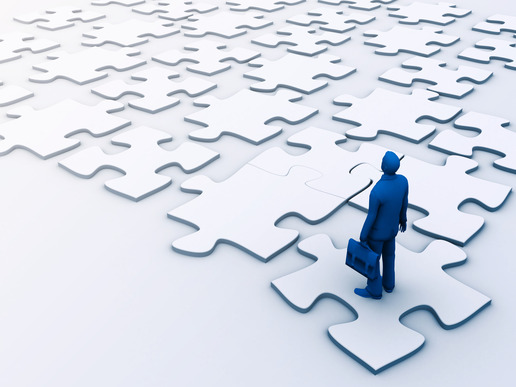 Recently, we provided a great solution for Fresh Express Salad Kits. Previously, we were running labels for them on rolls, which were "bulky." It was inconvenient for their Reps and Brokers to schlep a "Roll of Labels" around when they were in the field. So here's how we solved their problem with a custom label solution and helped them reduce lost income.
The Customer in Need
It may sound improbable to actually reduce lost income with a label solution, but I assure you, it's possible, and we make it happen. Think about efficiency and time saved in the facility or field with a custom label solution. In this case, Fresh Express – a Superior Business Solutions' customer for five years – was using IRC (Instant Redemption Coupons), which had been very successful in helping them move product, which reduced lost income.
The Fresh Express IRC labels were previously run on rolls of 100 to 300 labels, which the Client said was cumbersome for Fresh Express reps in the field to haul around from store to store.  It slowed them down and made their days less efficient. The reps needed a solution to make things easier, so their time could be more productive.
The Solution We Brought Them
After understanding the problem, the solution seemed to be printing the labels on 8 1/2" x 11" sheets and 3-hole punching them to fit into a binder that reps or brokers could carry to the stores. Not a difficult diagnosis, but it aided them tremendously. We even helped them increase efficiencies by handling the shipping of the binders directly to their reps and brokers.
For our first sheeted run of 400,000 permanent labels, we worked with Production to come up with the most cost-effective solution. We setup as many labels as possible by positioning the 3 ½" diameter labels 12-Up per page.  By flooding the page yellow and using spot colors for the client's specific PMS colors, we were able reduce Production costs. For Fulfilment, we shrink-wrapped packages in customer-specified amounts. But we still weren't done refining the process…
Refining the Process and the Final Result
On our second run of IRC labels for Fresh Express we doubled up from the previous run of 400,000 labels to 800,000 labels as they acquired more business. To make the process even more efficient, we decided to remove the matrix, between labels, on the sheets because it made them lighter and easier to tear out of the books when in the field. Our packaging solution included labels for packages sent to Brokers with instructions and Flyers that were added to the packages with instructions for stores in (16) Divisions nationally. And the icing on the cake? Our production facility in Cincinnati was able to get the labels done early.
Success in business is about solving problems; it's not always about price. Many times it's about making things "easier" for our clients. In this case, we were able to make delivering labels to product work for end-users.  We looked at what wasn't working for the customer and proposed a solution that ensured the high-quality product they expected.
Please feel free to reach out to me to discuss your print procurement processes by clicking HERE. Also, feel free to look around the SBS site, and enjoy our brand new design and layout!
You never know, you just might find you're able to reduce lost income with something as simple as a custom label solution.
Janice Mahar has been a sales representative for 20 plus years and has built strong relationships by serving her customer's needs. Her areas of
expertise are marketing, advertising, print commodity management and promotional products. Her role with Superior Business Solutions is to help our customers manage print and promotional products and optimize marketing efforts. "I'm all about people and building long-term relationships. My goal is to understand your business and goals. I seek to collaborate with customers on ideas, before offering solutions. My customers appreciate my expertise and know that I will sell your brand. Many of my customers consider me part of their team." Feel free to reach out to Janice HERE