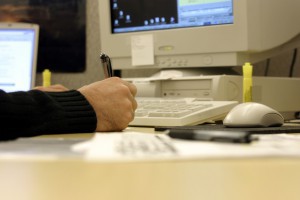 Make Purchasing Work For You Instead of Against You
In order to put your company in the best position possible to succeed, you need to let your staff do what they are good at and give them the chance to shine. In a recent blog post from our founding brand Superior Business Solutions, my brother and Senior VP, Tim English, outlines how to streamline your purchasing department to maximize performance.
Play to Everyone's Strengths
Your purchasing team is likely good at what they do when it comes to sourcing and purchasing the materials and equipment necessary to keep your business going forward. These skills do not always translate to some of the more unique purchases that are necessary to your business, such as critical corporate forms customized to incorporate data from different offices, corporate capabilities brochures and customized promotional giveaways. These are tools that are essential to your business, but sourcing these items may not be in your purchasing team's wheelhouse. It may get handed off to marketing or sales, requiring them to spend time sourcing these items instead of generating leads and sales.
Let Superior Business Solutions Do What They Do Best
This is where Superior Business Solutions can lend a hand with your purchasing. Superior Business Solutions specializes in supply chain systems and promotional product management and when you bring them on board, the first thing they do is audit your entire processes and look for ways to shore things up.
Implementing improvements at every step of the way will allow your team to function at their optimal levels. This process, and the resulting changes, can seem like an incredibly daunting undertaking but the approach taken by Superior Business Solutions is tried and true and has been developed to make the entire process efficient and simple to implement.
Do you think your supply chain could use some help? Are you interested in learning more about proprietary automated e-procurement technologies? Have you considered promoting your brand with customized marketing tools?
Get in touch with Superior Business Solutions because there can be inefficiencies in your business that you don't even realize are there which are causing you frustration and costing time and money. Superior Business Solutions can help. For more information about what Superior Business Solutions can do for your supply chain and your business, check out Tim's post.
If you have questions or if you're ready to get started get in touch with the Superior Business Solutions team.