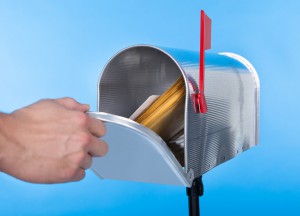 Direct Mail Can Work for Your Brand…Here's How
Direct mail is experiencing a resurgence in popularity and as Tim English, VP at Superior Business Solutions, explains there are a lot of reasons to put a direct mailing to work for your brand. Direct mail stands out because they are a tangible piece of your brand that your customers and potential customers can hold in their hands. This allows your brand to build a rapport with your customers.
To understand the value in direct mailing pieces you need to consider the alternative. Consumers are bombarded with emails and social media interactions, and while there is certainly value to these forms of outreach it can be easy for people to tune a lot of these messages out. Between work and personal accounts people have multiple email addresses. How many do you have? On any given day, consumers just like you will receive numerous emails and at a certain point it's just quicker and easier to delete these communications instead of reading through them.
It's All About Direct Mail
Direct mailings are not so common these days so when someone receives a direct mail piece, it is sure to stand out. Direct mail is different in a good and memorable way. Studies have shown that 53 percent of consumers will read a direct mailing, while only 26 percent of consumers read emails. This is a significant difference between how consumers respond to emails as opposed to direct mail but the tricky part is getting consumers to respond your message.
VIEW THE "10 TIPS TO A SUCCESSFUL DIRECT MAIL CAMPAIGN" INFOGRAPHIC HERE!
Once your customers read your message they can go to your website, follow your social media accounts and engage with your brand in other ways, but if they don't read your message now of these ripple effects will even happen. Receiving mail is almost a novelty now, so when that occurs it really leaves an impression but you have to know how to do it right.
Stand Out From the Crowd
Not all direct mail pieces are created equally though, so when you decide to use this marketing technique you need to do it right. A direct mailer is a good decision, but not just any direct mail piece will do. A well-crafted message will engage with consumers and let them know who your brand is and what you are about.
Decide what you want to achieve and what you want your direct mail piece to evoke with your customers. To help you create your mailer Superior Business Solutions created a great infographic that breaks down 10 tips to create a really successful and memorable direct mailing campaign. A well executed direct mail piece will engage with your customers and mobilize them to take action.
Ready to Get Started?
Do you have questions about how direct mail can work for your brand or do you have an idea for an amazing direct mailing piece that will blow your customers away? Get in touch with Superior Business Solutions and Tim and his team will answer your questions and help walk you through the process of creating a stunning direct mail piece that will grab your customer's attention and encourage them to engage with your brand.