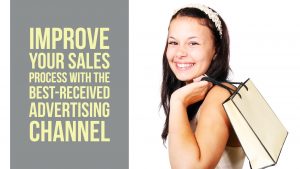 What Is The Best-Received Advertising Channel?
Our founding brand, Superior Business Solutions, offered up more great sales tips in a recent post about the best received advertising channel. We all know that marketing is a necessary part of business. In order for your message to be effective, you need to position it where you target demographic will see it. Different demographics can be reached via different channels. One advertising channel that appeals to all demographics is promotional products.
Give Your Customers What They Want
Research shows that all age groups prefer promotional products. Promotional products do not replace other forms of advertising, but when used as part of a marketing campaign, promotional products are very effective.
Create a Mobile Marketing Force
Promotional products are effective for a couple reasons. Every time your customer sees your branded item they will be reminded of your brand. Even if they do not realize it, they will think about your brand when they reach for your customized reusable bags or sip from your branded tumbler. Your marketing message will become familiar.
Customized promotional products also spread the word about your brand. As your customers and prospects use your branded marketing items, they will put your branding message in front of their family, coworkers, friends and even complete strangers. They will expand the reach of your marketing message in an organic and natural way.
Learn How to Put Promotional Products to Work for Your Brand
If you haven't already, check out the post on Superior Business Solutions by VP, Tim English to learn more about promotional products. Our team can help you find the right promotional product for your brand and demographic to increase awareness and recognition of your brand. Your customers likely want to use branded promotional products, so make sure to give them what they want!