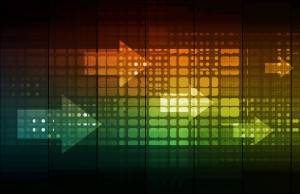 Want to Eliminate Headaches in Operations and Logistics?
If your business has multiple locations spread out over a vast area it can be difficult to maintain consistency. Using the same forms, literature and supplies will make everyone's lives easier, but for whatever reason this concept is difficult to put into practice. When you don't have this consistency it leads to inefficiency, lost time and money, missed deadlines and frustration.
If you haven't already, be sure to check out a recent blog post by Tim English, my brother and our VP at our founding brand Superior Business Solutions that breaks down the advantages of their Corporate Kiosk on-demand e-procurement catalog technology. Our Corporate Kiosk technology creates a standard gateway all of your locations can use and benefit from – here are 6 of those benefits.
Reduce Overhead Costs – Give your employees pre-approved choices and the entire process from requisition to reconciling the invoices is streamlined, saving time and money. Your employees simply select the items to place their order, purchases are approved by managers via email, and the requisitions are automatically routed. There is no wasted time spent sourcing items and cost is contained.
Quick Turnarounds – When your ordering system is automated, things can function smoothly and employees can have the items they need when they are needed. Deadlines are met and employees will not be in the position to improvise solutions.
Determine the Who, What and How Ahead of Time – By establishing the process ahead of time, you can assign roles and privileges so there is a clear path and only people who are approved to make decisions can do so. By creating a definite workflow, work is able to flow as it should.
There is No Way but the Right Way – Compliance is the only option when you use our Corporate Kiosk system. Employees are unable to use alternate vendors or products as they can only choose from your pre-selected vendors and items, ensuring duplicity is avoided.
Avoid Technology Problems – When working with different buying sites, you will not have consistent information. Detailed, consolidated reporting is at your fingertips with Corporate Kiosk, and everyone who needs access to such information will be able to see the data.
Corporate Kiosk Plays Nice with Other Systems – Don't worry about disrupting other systems and programs you already use. Corporate Kiosk is a software plug-in that was created to integrate with systems like SAP, Oracle, PeopleSoft and other enterprise software solutions, so no new problems are created by introducing this program.
Want More Information?
Corporate Kiosk is designed to eliminate the hassle and headache that sometimes presents itself when managing a vast business operation. If you have questions or comments we are here to help! Please fill out a contact form HERE and we will be in touch right away to answer any questions you may have.