Stand Out with Promotional Products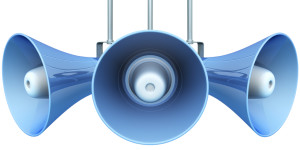 One of the best ways for potential customers to quickly discover your brand is through promotional products. Not only do promotional products create brand advocacy, they also maneuver your brand's name and logo into settings and situations where it wouldn't normally be seen.
Still, it's important to have a plan before you get too excited and hit the promotional gear market. You're targeting a specific audience. You want your promotional products to point back to your brand, and there are ways of doing that efficiently. 
Promotional Marketing Efficiency in 3 Steps
Buy only what you need: Consider buying what you need as that need arrives. Don't stock up on promotional gear, apparel, or office supplies before they are needed for your campaign. This saves time and money, and you can buy in bigger quantitates later as you plan around your marketing calendar. Buy promotional gear slowly and find out what items are most popular.
Encourage customer feedback: Promotional products can give you good customer feedback. Offer what your target audience is looking for. You can use a survey after an event to find out more information about what people like.
Work toward goals: Promotional products should be used with specific goals in mind. Think through your company calendar. What events are approaching? What sort of promotional items should you offer in different situations? If you know the estimated amount of attendees to these outings or events, you can save time and money by ordering the right amount of promotional products. Promotional products can become a marketing sales strategy that is efficient and gains your brand a swift foothold in the market.
If these thoughts are helpful and you want to see more promotional and time saving tips and discussions, visit Superior Business Solutions. Find out how we can help you save extra time by performing a promotional products audit with which we will help you identify your goals and achieve those goals by the most efficient rout. Contact us for more information.