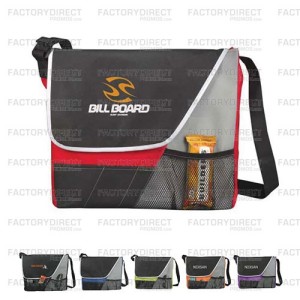 Now is the time to start thinking about your corporate gifting because before you know it the holidays will be here. Whether used as a gift or as the packaging to wrap your gift, reusable bags are a great way to show your customers and vendors your appreciation and gratitude while also getting your branding info out there.
When choosing a corporate gift you want something that is useful and fills a need, so your customers will be more apt to use the item, and you want to give a gift that will increase your brand awareness and recognition. Reusable bags achieve these goals, and since there are so many styles and materials to choose from you can create something unique that your customers will be excited to receive and use time and time again.
Ultimately, you need to consider your demographic and your brand to select the style of reusable bag that works best for your company, but here are three on trend reusable bags that are worth considering.
3 Trendy Reusable Bags for Your Corporate Holiday Gift Giving
Promo Drawstring Bags. Drawstring bags are a good fit for students, but they also make great overnight or gym bags.
Eco-Friendly Messenger Bags. Messenger bags are also a hit with students, as well as business professionals. The convenient shoulder strap makes the bag comfortable to carry and they are an ideal bag to safely carry a laptop or tablet.
Cooler Bags. Whether you need to keep an item warm on the way to a dinner party, or if you need to keep snacks chilled on a road trip, or even if you want to keep frozen items cold until you get home from the supermarket an insulated cooler bag is the answer.
Design a Custom Reusable Bag as Part of Your Corporate Gift Giving
Do you need a quote? Do you have questions about the design or ordering process? Get in touch with our brand Factory Direct Promos HERE and they will be thrilled to help you out. Turnaround times vary depending whether you choose from our in stock selection or if you decide to work with our overseas production facility, but now is the time to get started so when the holidays roll around you will be ready to give your gift and promote your brand.
Meet Factory Direct Promos
If you found this post of interest to you then you might want to visit our Eco-Life brand called Factory Direct Promos. At Factory Direct Promos (FDP) we offer fully customizable, eco-friendly promotional products in quantities of 250 to the millions like reusable bags, reusable water bottles, and other eco-friendly items to promote your brand in a more sustainable way. And while you are on the FDP site, be sure to check out their Interactive Plastic Bag Ban Map that highlights the worldwide single –use bag ban movement. Are you ready to #goreusablenow with us?